Porcelain Veneers – Grand Prairie, TX
An All-in-One Solution for a Flawless Smile
Did you know that over 33% of Americans are unhappy with their smile? From stains and cracks to chips and misalignment, there are a multitude of cosmetic flaws that can prevent you from smiling confidently. Fortunately, veneers are a natural-looking, strong, long-term, all-in-one solution. Plus, they can be placed in as little as two visits! For more information on achieving your smile goals with porcelain veneers in Grand Prairie, TX, contact our dental office to schedule your initial consultation.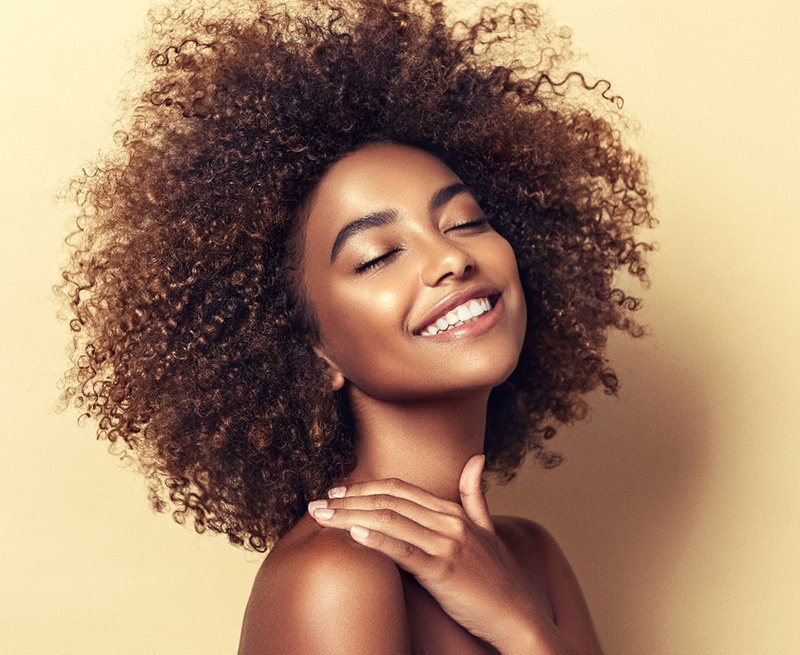 Why Choose Care 32 Dental of Grand Prairie For Porcelain Veneers?
120+ 5-Star Reviews & Counting
Fully Customized Treatments for Each Patient
Evening & Weekend Appointments Available
What Are Porcelain Veneers?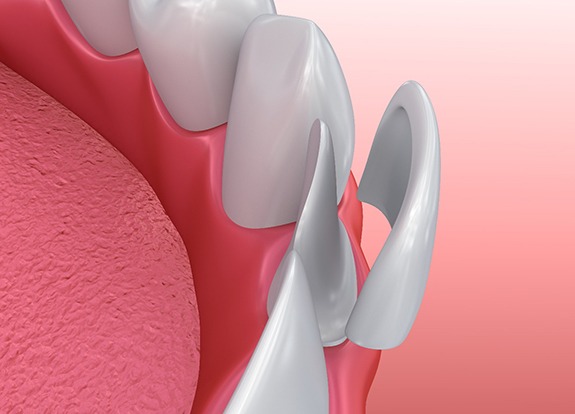 In recent years, veneers have become extremely popular for their ability to fix everything from discoloration to chips with one durable, life-like, long-lasting cosmetic treatment option. But what exactly are they? In short, they are a thin shell designed to adhere to the visible surface of your smile, hiding stains, cracks, and other imperfections. They are custom-made for each patient, ensuring the veneers blend in seamlessly to fix one problematic tooth or provide a complete smile makeover!
The Procedure for Getting Porcelain Veneers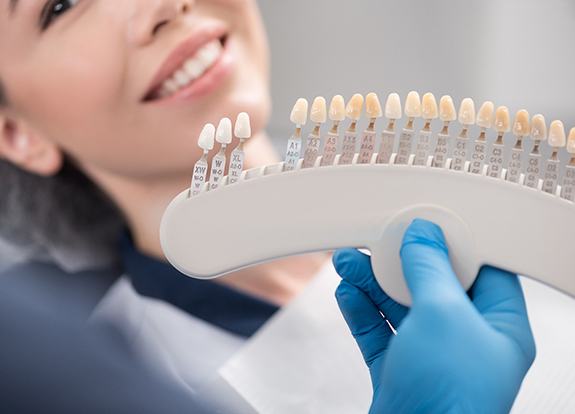 Your journey to achieving your smile goals with veneers starts with an initial consultation with Dr. Desai. During your appointment, she will ask you a few questions to better understand what you want to fix about your smile and conduct a thorough exam. If any untreated issues are detected, like gum disease, then she will put a treatment plan in place to restore your oral health before moving forward in the process. However, if your teeth and gums are in tip-top shape, then she will schedule your second visit, which is dedicated to preparing the tooth, picking the shade of your new teeth, taking impressions, and placing your temporary veneers. At your last appointment, you and Dr. Desai will check the fit and color of your permanent set before she bonds the veneers permanently. Then, you can walk out of our dental office with a flawless smile that turns heads for all the right reasons!
Benefits of Porcelain Veneers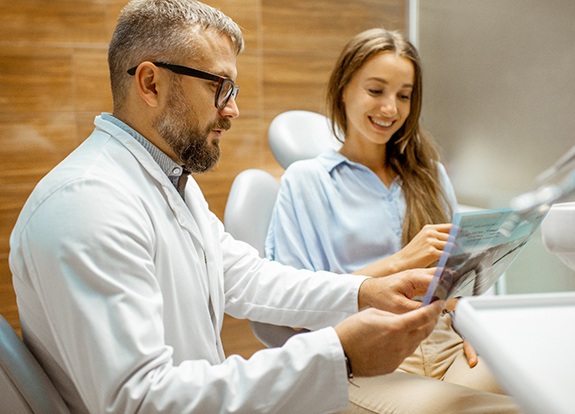 Veneers are one of the leading cosmetic treatment options available today because they are:
Custom-made from durable materials that allow you to enjoy your favorite foods without worry.
Stain-resistant and cavity-resilient.
Completed in as little as two appointments.
Can last 15+ years with proper care.
Understanding the Cost of Porcelain Veneers
As you can imagine, there are a multitude of factors that influence the cost of veneers. For example, how many teeth are you fixing? Do you need any treatment completed beforehand, like periodontal therapy? Fortunately, you can easily find out the exact cost by scheduling an appointment with Dr. Desai! From there, she can conduct a dental exam, discuss your unique dental needs, and provide you with the cost of treatment. That way, you can get the correct answer for your unique smile!
Are you ready to say goodbye to stains, cracks, and imperfections on your teeth? Then contact our dental office to schedule your initial consultation for porcelain veneers!