Cosmetic Dentistry – Grand Prairie, TX
Create The Smile
of Your Dreams
When you catch a glimpse of your smile in the mirror, do you feel let down by its appearance? Does dental damage, discoloration, and misalignments make you feel embarrassed or hesitant to let your teeth show? At Care 32 Dental of Grand Prairie, Dr. Desai offers a variety of options for cosmetic dentistry in Grand Prairie, TX to help craft a smile that you feel proud to let shine, including veneers, Lumineers, and Invisalign clear braces.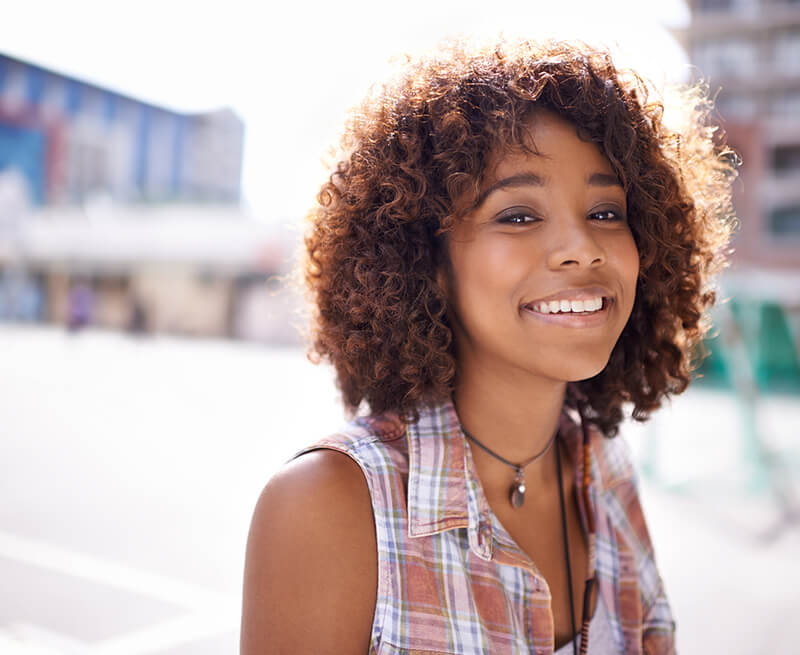 Why Choose Care 32 Dental of Grand Prairie for Cosmetic Dentistry?
120+ 5-Star
Reviews & Counting
Desai is a Certified
Invisalign Provider
Evening & Weekend
Appointments Available
Invisalign Clear Braces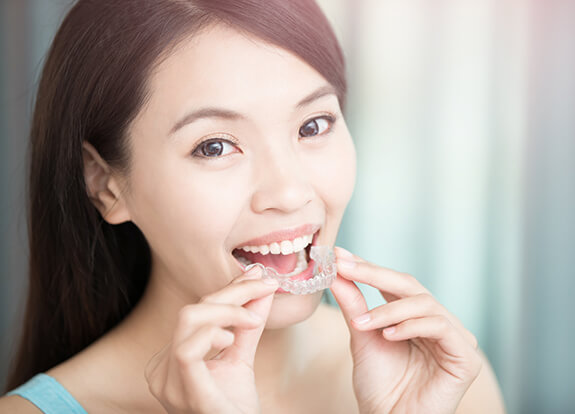 Dr. Desai is a Certified Invisalign provider, meaning she has ample experience and training straightening teeth and fixing orthodontic issues using this discreet and advanced treatment. Utilizing clear, custom-crafted aligners, this treatment gradually shifts crooked, crowded, and gapped teeth into their ideal positions. It can even address bite misalignments, such as crossbites, overbites, and underbites.
Learn More About Invisalign Clear Braces
Porcelain Veneers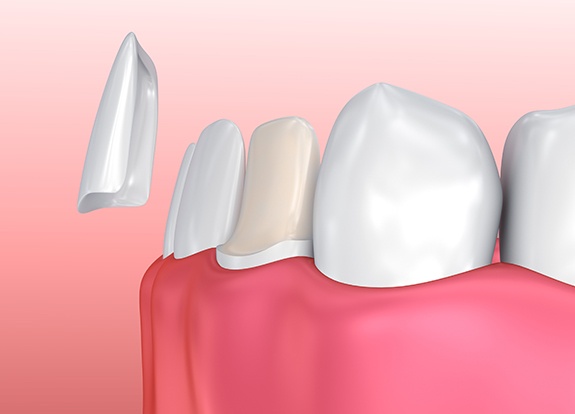 For patients who have several different cosmetic imperfections, such as misalignments and damage, veneers are a great one-stop-shop to get the smile you want. They're individually made for each tooth to fit over the front surface and conceal imperfections. Once placed, they can last for up to many years with the proper maintenance. Since they're made of dental porcelain, they're stain-resistant, durable, and able to withstand daily use.
Lumineers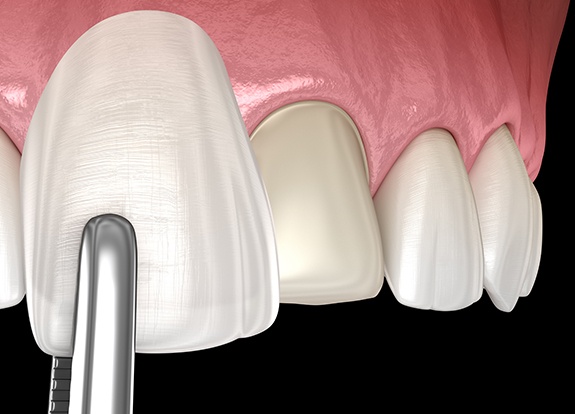 Lumineers are similar to veneers in the fact that they are shield-like structures that fit over the visible portion of teeth to conceal cosmetic flaws. The primary difference is that they're a less-invasive solution. Due to their thin structure, we don't have to reshape your natural teeth to place them like regular veneers. That's why many patients who are looking for a more even, brighter smile but don't want to make permanent changes to their teeth often end up choosing Lumineers.
Metal-Free Dental Restorations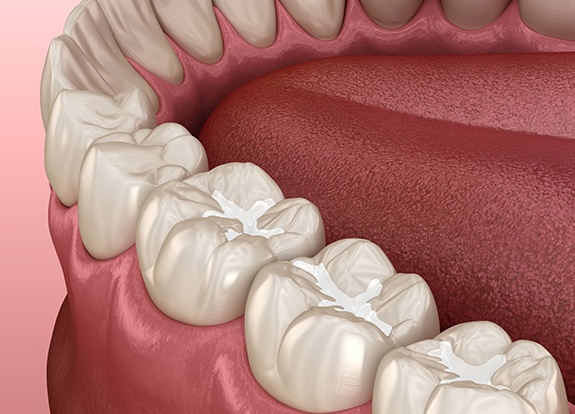 In the past, restoring the health of a damaged and decayed tooth meant placing a bulky and noticeable restoration. Dr. Desai uses high-quality, natural-looking materials like composite resin, porcelain, and zirconia to craft beautiful crowns, bridges, and fillings to get your oral health back on track without drawing attention to problems when you smile. All of our dental materials are durable and completely customized to flawlessly blend in with your surrounding teeth. That way, you won't have to sacrifice its aesthetic beauty to maintain great oral health.
Dental Bonding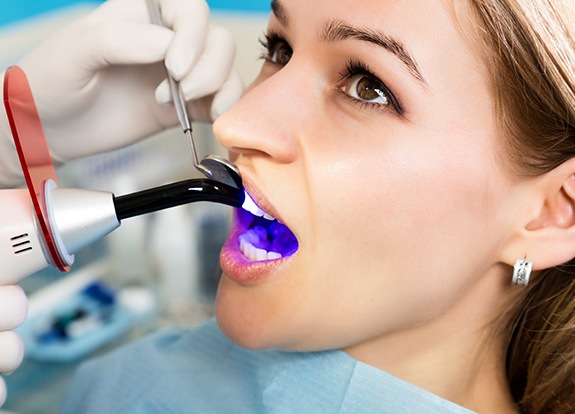 If you have chipped, cracked, gapped, or visibly damaged teeth, we offer a fast, cost-effective cosmetic solution called direct bonding. Depending on the extent of the flaw we need to fix, this procedure can typically be completed within one appointment. Using a composite resin material, Dr. Desai will restore the missing portion of your tooth and adhere it to your natural enamel. Once hardened, the resin can last for years before needing to be replaced again.
At-Home Teeth Whitening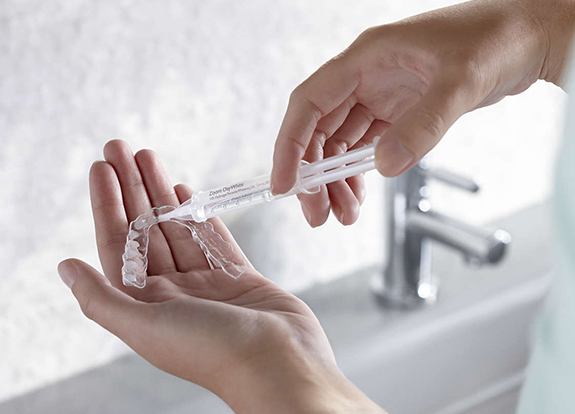 Are you sick of purchasing over-the-counter teeth whitening kits that always promise big results but never seem to deliver? We offer high-quality, professional at-home teeth whitening kits that use concentrated ingredients to remove the most stubborn stains and provide you with fast, beautiful results. Plus, our treatments are completely safe to use in your mouth and won't damage your enamel or put you at a higher risk of developing oral health problems (unlike many store-bought solutions).
Learn More About Teeth Whitening
Cosmetic Dentistry FAQs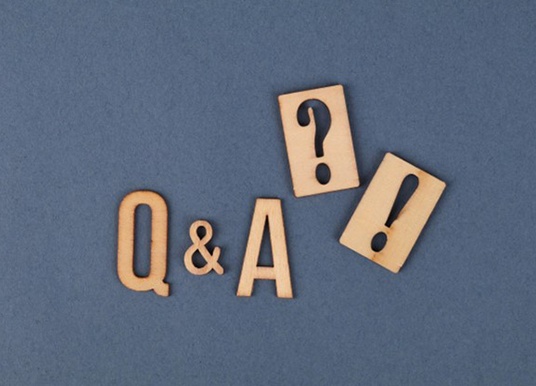 Everyone can have a picture-perfect smile with the help of their cosmetic dentist in Grand Prairie. It is normal to have uncertainties about the road ahead, but there's no reason to worry. We'll explain everything during your cosmetic consultation. While you wait for your appointment, here are the answers to a few frequently asked questions.
Is cosmetic dentistry expensive?
Many people associate cosmetic dentistry with a large price tag. While this might have been true in the past, you have more options than ever to create the results you want. Various factors will affect the amount you will pay, such as the procedure, materials, and complexity of your case. After examining your mouth, your dentist will discuss your options while considering your budget. We will provide you with an estimate and review your payment methods to keep the smile of your dreams affordable,
Can I use my dental insurance to pay for cosmetic dentistry?
Unfortunately, cosmetic dentistry is considered elective by most dental insurance, so it's unlikely they will cover any of the cost. However, there are some exceptions. Many elective procedures also provide restorative benefits. If a treatment is determined necessary for your dental health, you may be able to use your coverage to lower the amount you'll pay. Your benefits may also include any preparatory procedures, like gum disease therapy. If applicable, we will work on your behalf with your dental insurance to maximize your policy. Depending on your plan, your dental insurance can pay 50% to 80% of the cost of common restorative procedures after meeting your annual deductible.
How long does cosmetic dentistry last?
Cosmetic dentistry isn't one specific procedure. Instead, it includes a wide scope of services focused on improving aesthetics. Since every smile is unique, the lifespan of your results is based on several factors, like the type of procedure. Some treatments have a life expectancy of a few months, while others can thrive for decades. You can ensure your investment lasts by committing to your oral hygiene at home. Brush, floss, and use a daily mouthrinse. Visit your dentist at least twice a year for a cleaning and checkup. Your cosmetic dentist will review any specific instructions to preserve your results, such as not using your teeth to open packages, chewing on your fingernails, or smoking.
Does cosmetic dentistry hurt?
No one likes to experience pain while in the dental chair, but we strive to keep you comfortable using the latest technologies and techniques. We offer many non-invasive and minimally invasive solutions to meet your needs and comfort level. Your cosmetic dentist can also use a local numbing agent to prevent any discomfort. If you need extra help to relax in the dental chair, our office also offers nitrous oxide. Better known as "laughing gas," the inhaled sedative will help you reach a deep state of relaxation to ensure you enjoy your journey to a beautiful smile. You won't have to worry about any lingering side effects. You can even drive yourself home from your appointment.