Guided Implant Surgery – Grand Prairie, TX
The Most Precise Dental Implant Placement
Dental implants in Grand Prairie are the best way to replace missing teeth. However, they are often only as successful as the surgery to place them is precise. That is why the specialists we partner with choose to offer guided dental implant surgery. This careful method for placing dental implants minimizes the risk of complications and optimizes the chances that you will enjoy a comfortable, complication-free treatment experience.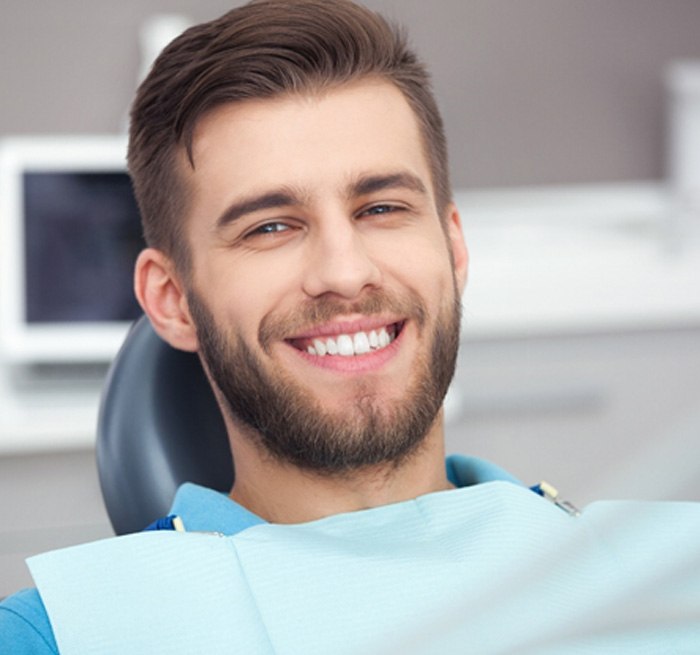 Why Choose Care 32 Dental of Grand Prairie for Guided Implant Surgery?
Partnered with Top-Level Implant Placement Specialists
Shorter Surgery
Lower Risk of Complications
Do You Need a Dental Implant?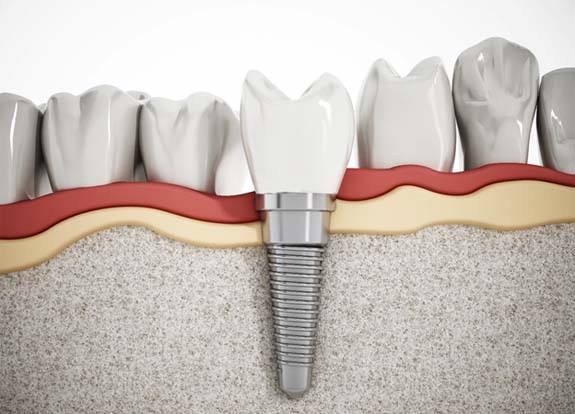 Dental implants replace the roots of lost teeth. As such, they provide an incredibly sturdy base for the restorations (artificial teeth) that get placed on top of them. Although it is possible to live with one or more missing teeth, doing so can come with a number of drawbacks and health risks. You could also choose non-implant tooth replacement, but such methods do not measure up to the quality of dental implants.
It is understandable when our patients tell us that dental implant surgery makes them a bit nervous. However, it is an important step on your journey to a renewed smile! Plus, with guided implant surgery, you have next to nothing to worry about when the time comes for your placement procedure.
What Is Guided Dental Implant Surgery?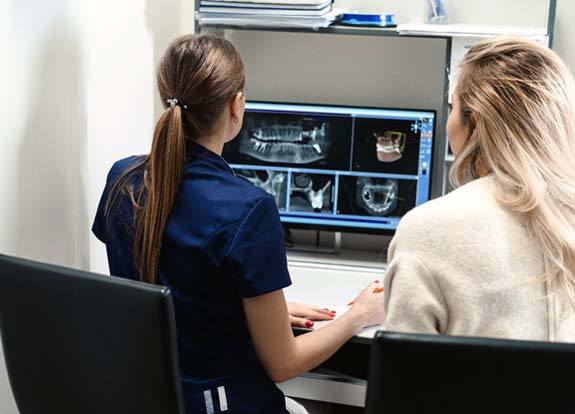 Many dentists and specialists rely on freehand techniques to place dental implants. This isn't necessarily bad; if a case is fairly straightforward (such as if just a single implant is being placed), freehand placement can be the most efficient form of treatment. However, in more complex cases, guided surgery is preferrable. It ensures that each implant is inserted at an appropriate depth, angle, and location.
Here is an overview of how guided surgery works:
Your surgeon makes a thorough assessment of your oral structures. They use advanced scanning technology to get a detailed view of all relevant tissues.
A custom template is constructed, which has holes to allow dental implants to pass through.
During the surgery, the template is placed over your teeth to guide placement of the implants.
Benefits of Guided Dental Implant Surgery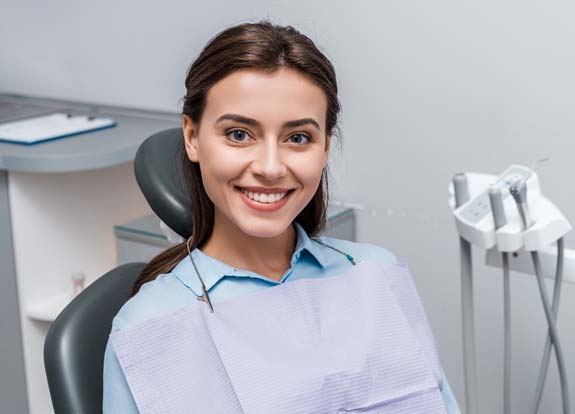 Some of the top benefits of guided dental implant surgery include:
Precise implant placement minimizes the risk of human error, meaning that your dental implants are highly likely to be successful and free of complications.
A surgical guide makes surgery as efficient as possible. This means you may spend less time under anesthesia and less time in the surgeon's office.
It is often possible to place restorations much sooner after guided surgery than after freehand surgery.
Your surgeon can use scans of your mouth to help you fully understand your oral health and what will happen during your implant placement surgery.