Emergency Dentistry – Grand Prairie, TX
Fast & Pain-Relieving Emergency Treatment
Our team understands that accidents happen, and sometimes, they concern the teeth. That's why we welcome dental emergency walk-ins and always strive to be there whenever you need us most. We also offer nitrous oxide sedation to help you feel more comfortable while you're receiving treatment. To schedule an emergency visit or get over-the-phone first-aid guidance in your time of need, contact our dental office today for emergency dentistry in Grand Prairie, TX!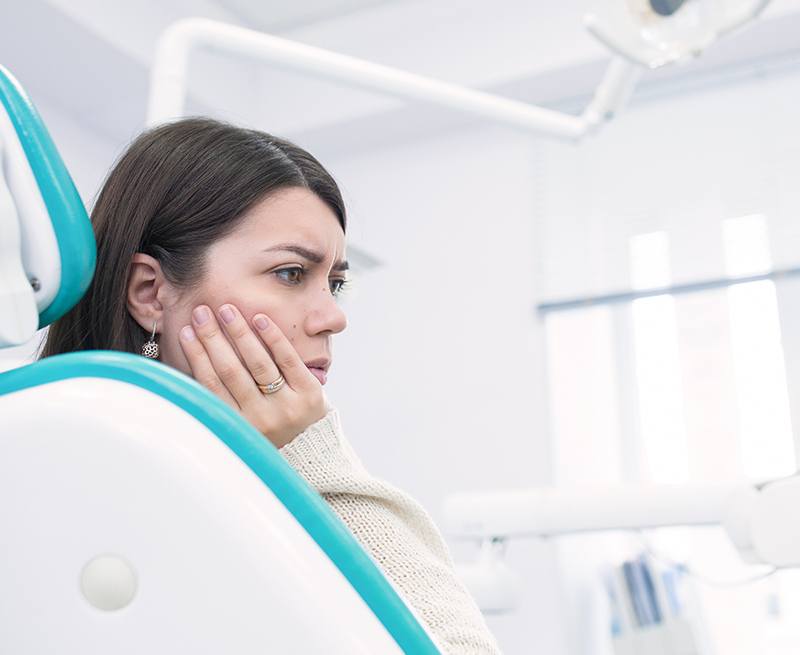 Why Choose Care 32 Dental of Grand Prairie for Emergency Dentistry?
Nitrous Oxide
Sedation Available
In-Network With
Nearly All PPO Plans
Emergency Walk-Ins
Always Welcome
Handling Common Dental Emergencies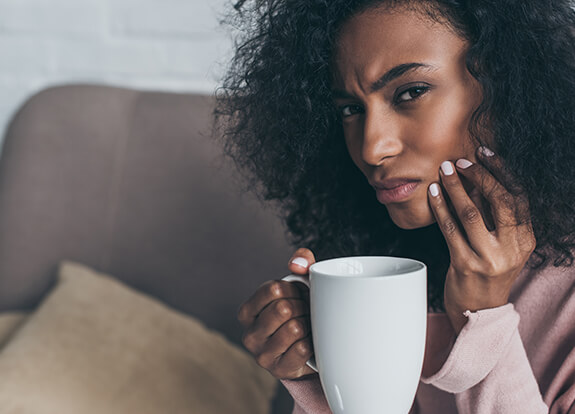 The first step you should always take in the midst of a dental emergency is call us to speak with one of our dental professionals. We'll be able to provide you with tips to minimize any threat of additional oral damage until you're able to get to our dental office for treatment. Below, we've also included some helpful advice to handle common dental emergencies as you're getting ready to come to our dental office.
Toothaches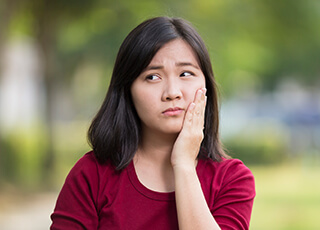 To enjoy some temporary relief, you can swish your mouth with warm saltwater, take an over-the-counter pain reliever like ibuprofen, and place a cold compress on the outside of the affected area.
Chipped/ Broken Tooth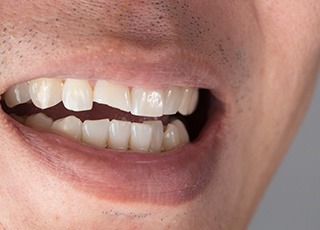 If you've broken a tooth, we can help you restore it with tooth-colored composite filling material, a dental crown, or veneers. If the break has created a sharp edge in your mouth, you can place orthodontic wax over it to protect your lips and oral tissues from becoming scraped and irritated.
Knocked-Out Tooth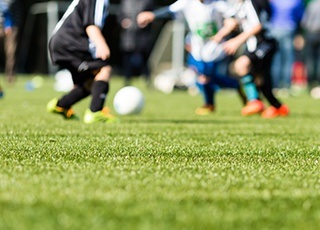 Time is of the essence during this emergency. Try to get to our dental office within an hour of the incident. Retrieve your knocked-out tooth, being sure to only handle it by the biting surface, and rinse it under a cool stream of water. To keep it alive, store it in a sealable container of milk or saltwater. If there's blood, you can place a piece of gauze over the area to help absorb it and promote clotting.
Lost Filling/ Crown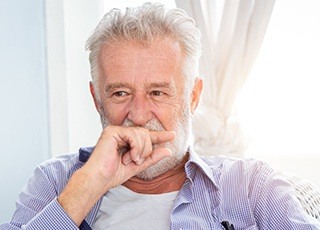 If you're able to find and retrieve your restoration, you can rinse it off with water and try to temporarily put it back in place using a dab of denture adhesive. It's important to get it replaced as soon as possible to prevent an infection from occurring.
Preventing Dental Emergencies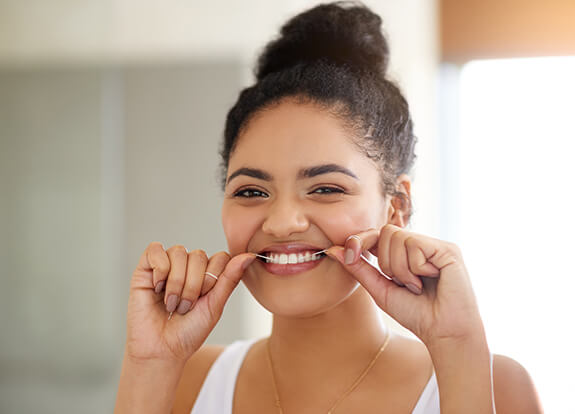 Even though you can't completely prevent all dental emergencies from occurring, there are some basic measures you can take to drastically reduce your risk of experiencing one. These include:
Visiting Dr. Desai every six months for checkups and cleanings.
Being careful when eating sticky, chewy, and hard foods.
Brushing and flossing every day.
Not chewing on hard items like fingernails and pens.
Protecting your teeth from nightly grinding and clenching by wearing a mouthguard if needed.
Cost of Treating Dental Emergencies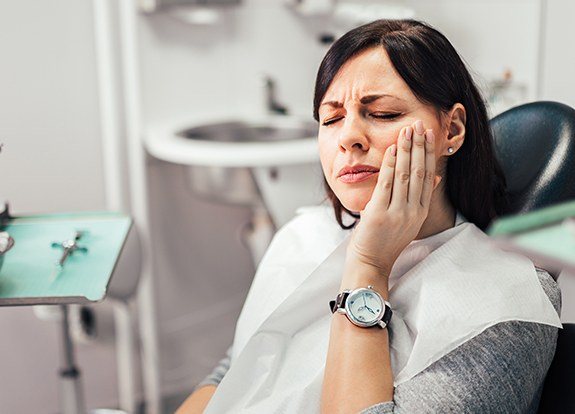 The only way we'll be able to determine the cost for your emergency treatment is by first taking X-rays and conducting a visual inspection of your mouth. Once we determine the underlying problem, we'll develop a treatment plan to address it. Before we conduct any dental work, we'll discuss the cost and your dental insurance coverage if applicable. Our team always maximizes dental insurance benefits to the best of our ability, and we also offer additional financing through CareCredit.
Dental Emergency FAQs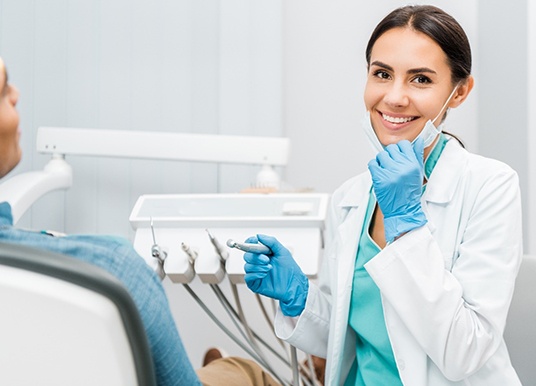 Ideally, you'll never experience a dental emergency. Should one arise, however, you'll want to be prepared. One of the best ways to do that is by reading through the above information, like how to handle common dental injuries. If you still have some questions on your mind, we're here to help. You can give us a call or keep reading to learn the answers to a few of the most frequently asked questions about dental emergencies in Grand Prairie.
Will my toothache go away on its own?
No matter how much you brush your teeth and stay away from sugary foods, a damaged tooth cannot fix itself. That's why it's so important to schedule an appointment with our Grand Prairie dentist the moment any abnormal symptoms arise, like pain or swelling. Once we've determined the root of the problem, we can put a plan in place to restore both the look and function of the tooth.
Should I visit the emergency room first for dental emergencies?
In most cases, treating a dental injury requires a visit to your emergency dentist. There are, however, some exceptions. For example, if you are having trouble breathing, dealing with a fractured jaw, are unable to control the bleeding, or are struggling with another potentially life-threatening symptom, then the ER is the best place to turn for medical attention. All other dental injuries, like toothaches, fractured teeth, or a lost filling, should be treated by a dentist. (Don't worry – our team offers morning, evening, lunchtime, and weekend hours, increasing our chances of being able to treat you the very same day).
What does throbbing tooth pain mean?
Throbbing tooth pain could be the symptom of everything from decay to chronic teeth grinding. One of the biggest reasons, however, is infection. When the inner area of the tooth (the pulp) is exposed to air or hot and cold foods, it can become irritated, causing you to feel discomfort. The best way to alleviate it is by visiting our emergency dentist near Grand Prairie. The sooner you do, the sooner we can restore your pain-free smile.
Should knocked-out teeth be placed in water?
In short, the answer is no. To preserve the root, a knocked-out tooth should be placed back in the socket (only if it slides back in without resistance). Otherwise, you can place it in a glass of milk. If that's not available, put it in saline solution. You can also hold it in your mouth, but you need to be especially careful to not accidentally swallow it.
How should I sleep with tooth pain?
If you're struggling with a painful toothache, then getting a restful night's sleep can feel near impossible. The good news is there are a few things you can do to ease your discomfort. First, don't eat any sugary or acidic foods in the evening. When it does come time for you to turn in, prop yourself up with several pillows to keep your head elevated. You can also use a cold compress or take an over-the-counter pain reliever right before bed to help ease any soreness. (Note: these are all short-term solutions and do not take the place of treatment from a dental professional. For long-lasting relief, schedule an appointment with our team).