Replace Missing Teeth – Grand Prairie, TX
Beautiful Prosthetics
To Restore Your Smile
Whether you're missing one tooth or several, having gaps between your teeth can impact not only your self-confidence, but also your day-to-day life. Without a complete set of teeth, something as simple as chewing a piece of steak can be hard and frustrating. Fortunately, with our custom-tailored, modern tooth replacement solutions, you can enjoy all of the benefits and pride of having a completely functional grin again. To learn more about how we can help your replace missing teeth in Grand Pairie, TX, schedule a consultation today!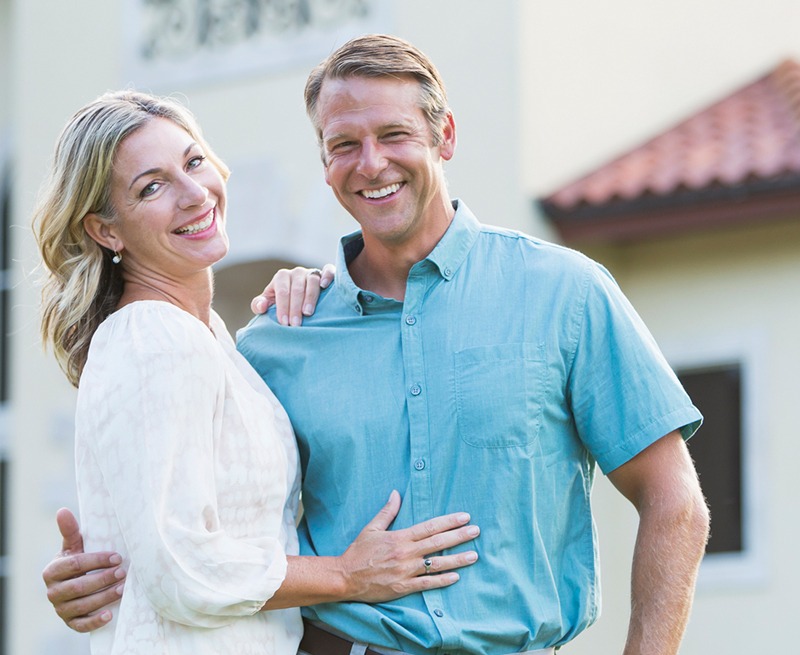 Why Choose Care 32 Dental of Grand Prairie for Replacing Missing Teeth?
Highly-Trained Dental
Implant Expert
Your Comfort Always
Comes First
In-Network Provider
With Many PPO Plans
Dental Bridges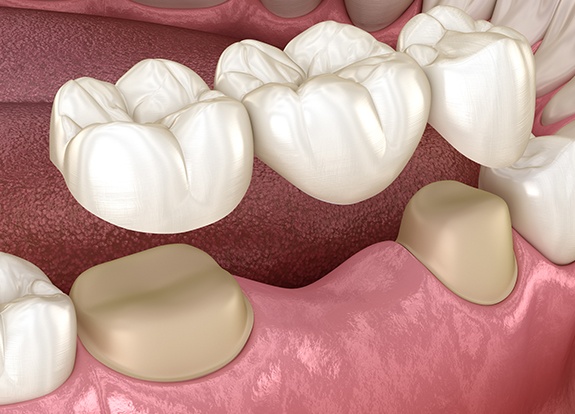 If you're missing one or more consecutive teeth, we offer dental bridges to help fill the gap in your arch. These prosthetics consist of two dental crowns secured to either side of free-standing replacement teeth called pontics. The crowns are anchored to the natural teeth on either side of the space, holding the restoration securely in place. Our bridges are made from natural-looking ceramic or porcelain, allowing them to flawlessly blend with the rest of the smile.
Dentures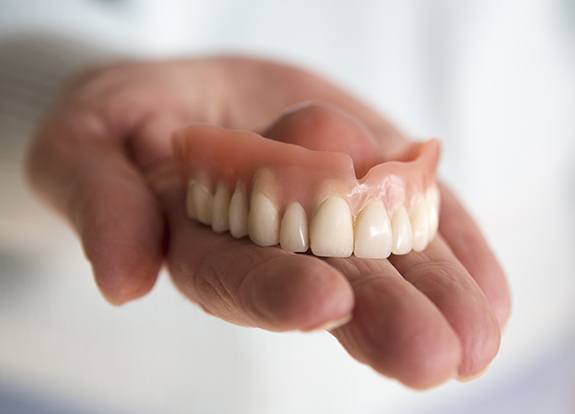 We offer full and partial dentures to help replace several teeth along the top or bottom row. Both types of dentures utilize a gum-colored acrylic base with ceramic teeth that are made to look completely natural. The primary difference between the two is that partial dentures are secured in your mouth with a specially-designed clasp that fits around your existing teeth, and full dentures use natural suction and denture adhesive to sit on top of the gums. Both prosthetics can help you regain a beautiful, full smile again.
Dental Implants
For patients who are looking for a more permanent and natural-looking and feeling solution, we offer advanced dental implants. These use titanium posts, which are surgically placed below the gum line, to replace the entire structure of missing teeth, even the roots. They fuse with the jawbone through a process called osseointegration, helping preserve the bone structure while providing your restorations with a secure, strong, and stable foundation. Dental crowns, bridges, and dentures can then be attached to the implants, anchoring them in place.