Advanced Dental Services & Technology – Grand Prairie, TX
Fast, Effective,
& Thorough Treatments
New dental technology is being introduced regularly, and at Care 32 Dental of Grand Prairie, we're committed to staying up-to-date with the latest advancements so we can always provide you with the highest quality of care. We want to catch small oral health problems in their tracks before they permanently damage your smile, and we're able to do that with our state-of-the-art cavity detection system and digital imaging. That way, no stone is left unturned, and you can always trust that your smile truly is healthy when you leave our dental office.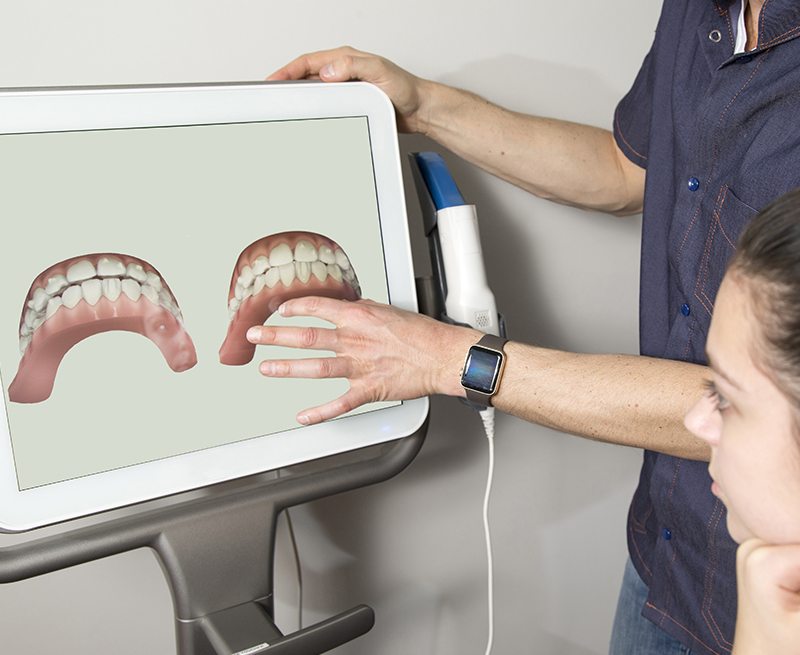 How Technology Makes Our Dentistry Better
Comfortable & Precise Laser Cavity Detection
Safe, Low-Radiation Digital X-Ray Imaging
Visual Patient Education With Our Intraoral Camera
3D iTero Scanner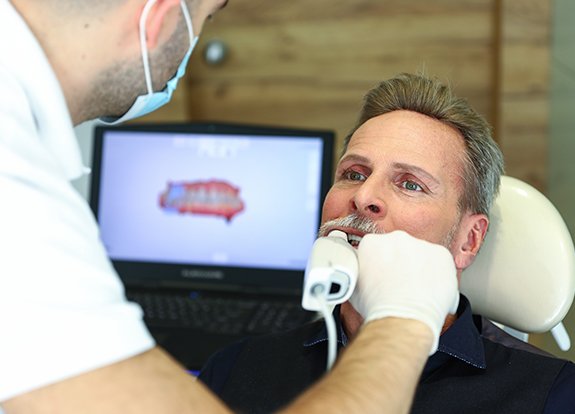 This device allows our team to create an interactive 3D model of your mouth that reveals much more detail than a traditional X-ray. It enables us to clearly explain what we are seeing so you can always know exactly what is going on in your mouth. We can use it to take putty-free impressions to create customized Invisalign treatments to straighten the teeth. Thanks to the technology, we can even simulate what the teeth will look like during and after treatment so a patient can get a preview of their new smile. It can also help us design crowns, veneers, and implant restorations that fit perfectly and can be trusted to last for decades. We can perform a smile simulation so you are able to see in real time what your dramatic smile transformation will look like.
Intraoral Camera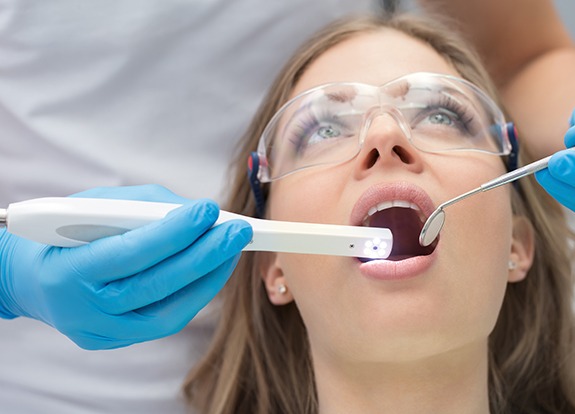 Our intraoral camera is a small, hand-held device that we can maneuver around your mouth to gain a magnified, clear view of the hard-to-see nooks and crannies between and on your teeth. It helps us spot small fractures as well as the early signs of cavities, all while being displayed on a chairside monitor that you can see as well. This allows us to find and treat even the smallest cavities, keeping you from experiencing dental sensitivity and protecting your teeth from the threat of infection. Once spotted, our team can treat a cavity immediately, ensuring that your smile is completely healthy when you leave our dental office.
Digital X-Rays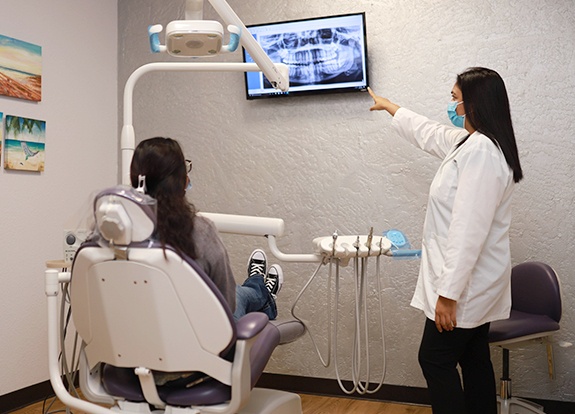 In the past, taking X-rays of your mouth required the use of chemicals that were harmful to the environment and radiation exposure that worried many (particularly parents). At our dental office, film X-rays are a thing of the past. We utilize all digital X-ray imaging that reduces radiation exposure by 90 percent and produces crystal clear views of the areas of your mouth that lie below your gums. With these images, we're able to spot impacted wisdom teeth, tooth infections, and a variety of other issues that may be hidden to the naked eye.
CBCT Scanner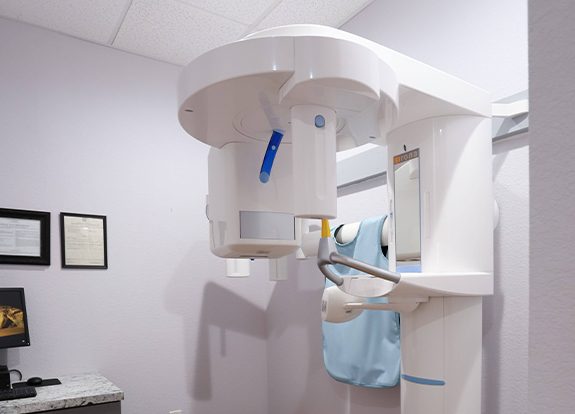 Our CBCT scanner essentially allows us to take a CAT scan of your entire head in a matter of seconds. This allows us to see all of a patient's dental anatomy in a highly-detailed 3D model that gives us much more information than a traditional X-ray. In addition to letting us view all of the teeth at once, it also shows us the thickness of the jawbone and where sensitive facial nerves are located. This type of information is very important when planning more complex procedures like dental implant placement so we can make them as precise and comfortable as possible.