All-On-4 Dental Implants — Grand Prairie, TX
Achieve the Strong, Reliable Smile You Deserve
According to both dentists and patients worldwide, dental implants are the best way to replace missing teeth! What's more, thanks to their versatility, they can be used to restore any number of missing pearly whites, from one tooth to an entire arch. However, you'll need to have adequate jawbone density in order for the procedure to be successful, especially if you're interested in implant dentures. While preliminary treatments like bone grafting can strengthen your jawbone, we're pleased to offer qualifying patients an alternative with All-On-4 in Grand Prairie! To learn more, keep reading or give us a call to schedule your consultation!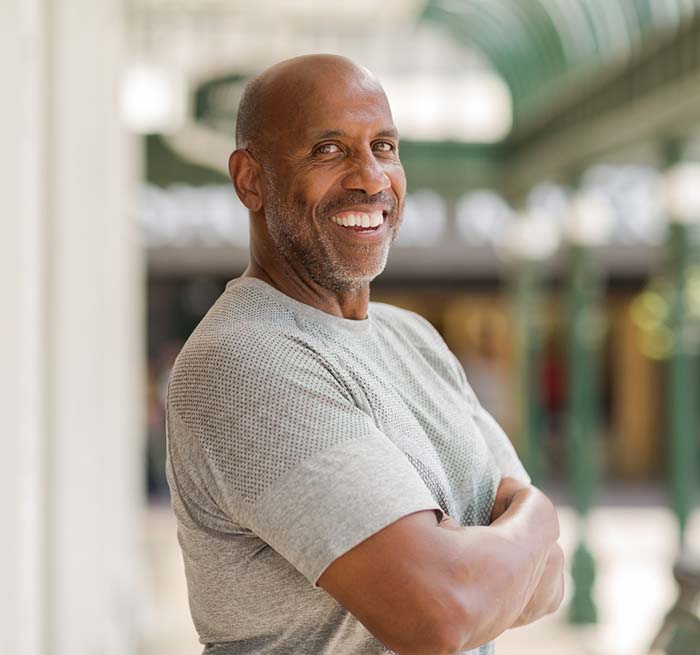 How Do All-On-4 Dental Implants Work?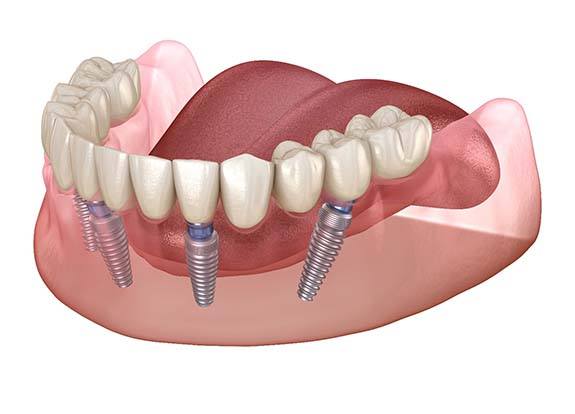 At Care 32 Dental of Grand Prairie, we can help you achieve the strong, reliable smile you deserve with dental implants. These small titanium posts are inserted directly into the jawbone to replace the roots of a missing tooth, and a custom-made restoration is fastened on top of it to complete your smile. The all-on-4 method uses four dental implants placed in very specific places around your mouth to secure a full denture in place. Typically, two implants are placed near the front of the mouth, and two more are placed farther back in the mouth at a 45-degree angle. What's more, a patient can usually have their new denture placed right after their dental implant surgery!
Am I A Candidate for All-On-4 Dental Implants?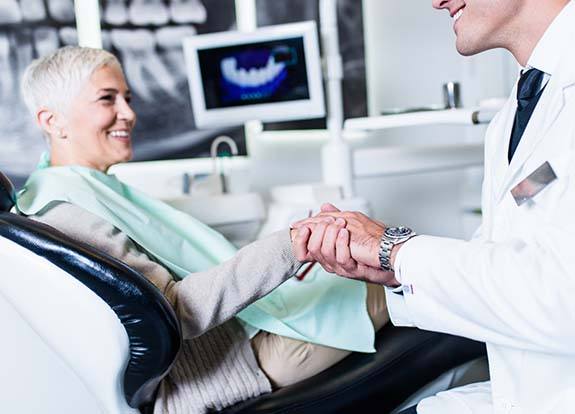 If you don't qualify for traditional implant dentures, you still may be a good candidate for all-on-4 dental implants. Since this method uses fewer dental implants, it's an ideal choice for patients who have weaker jawbones that can't support traditional implant dentures. However, it's important to remember that while this may allow you to skip a preliminary bone graft, you will still need to be in good oral health before rebuilding your smile.
All-On-4 VS Traditional Dental Implants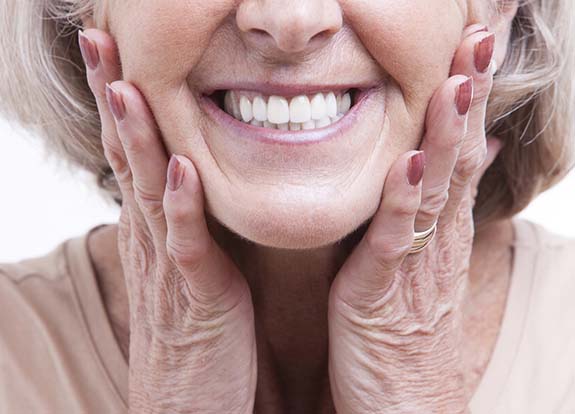 In addition to all the benefits replacing missing teeth with dental implants has to offer, all-on-4 provides several important advantages over traditional implant dentures, such as:
Potential to bypass preliminary bone grafting procedures
Ability to provide maximum security with minimal surgery
A faster recovery time after dental implant surgery
The possibility to get your new dentures the same day as your dental implant surgery