Restorative Dentistry – Grand Prairie, TX
Restoring The Health
of Your Smile
If you have a broken or decayed tooth, you'll likely require a restoration. We utilize custom-shaded, natural-looking, and aesthetically pleasing materials, like composite resin and ceramic, to restore the health of damaged teeth without making them stand out when you smile. Each of our crowns and fillings are custom-tailored to your unique dental structure, allowing them to provide lasting, durable protection that will help preserve your smile and prevent additional damage.
Why Choose Care 32 Dental of Grand Prairie for Restorative Dentistry?
Tooth-Colored
Cavity Fillings
Your Needs Always
Come First
Natural-Looking
Dental Crowns
Dental Crowns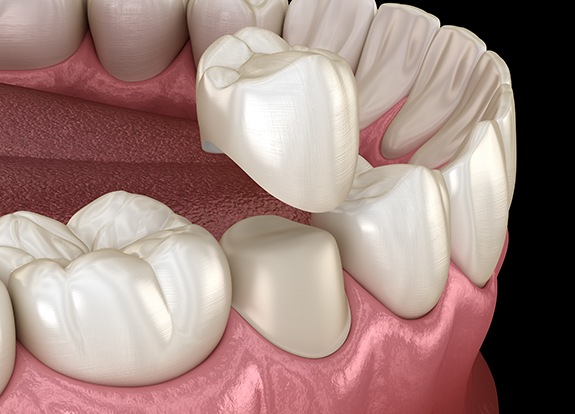 Do you have a severely damaged tooth or a large cavity? You may require a dental crown to provide your pearly white with enhanced protection and strength so you can continue using it as you normally would. These are custom-fitted cap-like structures that are made to fit over the biting surface of your tooth to protect it from harmful oral bacteria and physical trauma. Once placed, it can last for several years with regular maintenance.
Tooth-Colored Fillings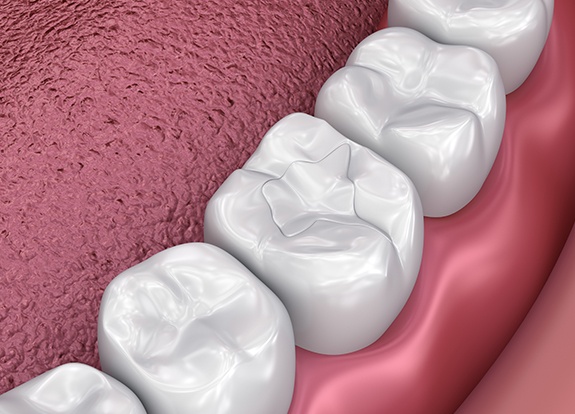 In the past, getting cavities treated meant having clunky metal fillings placed in your teeth that were highly noticeable, caused tooth discoloration, and resulted in dental sensitivity. At Care 32 Dental of Grand Prairie, we use a biocompatible composite resin substance to stop decay from damaging your teeth without ruining your smile. It's color-matched to your enamel, making the fillings virtually unnoticeable when placed. The resin also chemically bonds with your enamel (unlike traditional amalgam), allowing it to provide lasting, durable protection that you can count on.