Dental Implants – Grand Prairie, TX
Regain a Fully Functional & Natural Looking Smile
Are you looking for a tooth replacement solution that's more permanent and feels just like your natural teeth? If so, then dental implants in Grand Prairie may be a fantastic option for you. This procedure allows us to replace the entire structure of your missing teeth, from the roots upward, allowing it to provide dozens of unique benefits that set implants apart from other restorative treatments. To learn if you're a good candidate for tooth replacement with dental implants in Grand Prairie, TX, contact our dental office to schedule a consultation with teh Care 32 team today!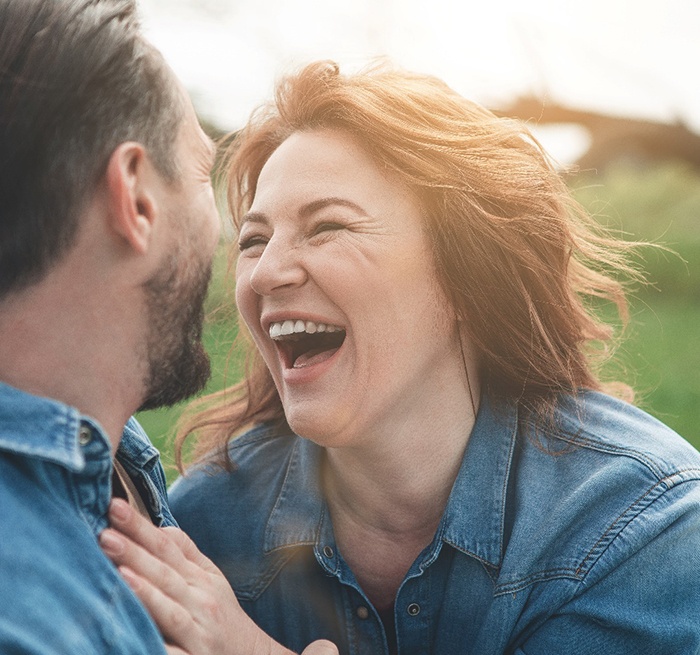 Why Choose Care 32 Dental for Dental Implants?
Can Replace One,
Several, or All Teeth
Convenient Appointment
Hours
Highly-Trained
Dental Implant Expert
What are Dental Implants?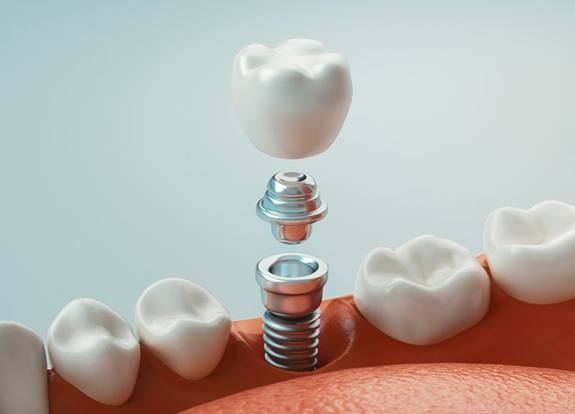 Dental implants themselves are small, sturdy titanium posts that are placed below the gum line and into the jawbone to restore the missing root structure of your teeth. They undergo a process called osseointegration that allows them to literally fuse with your jawbone. This enables the implants to provide necessary stimulation and blood flow to the area to keep the bone healthy and strong. Once the implants have been placed, a small connector piece is attached, followed by a customized dental crown, bridge, or denture, depending on how many teeth you need to have replaced.
Benefits of Dental Implants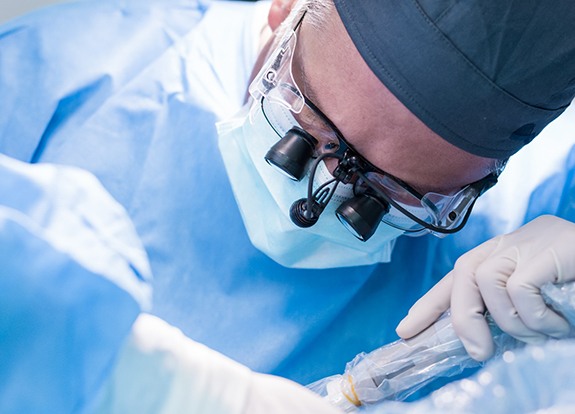 Dental implants are a popular restorative choice due to the variety of advantages that they offer. Some of these include:
Prevent jawbone deterioration
Preserve facial structure
Natural-looking & feeling
Enhanced chewing power
No slipping or shifting restorations
Lifespan of 30+ years
Easy maintenance
Ability to replace one or all missing teeth
With dental implants, you'll be able to feel proud of your smile again, and your replacement teeth will be virtually indistinguishable from the surrounding natural ones.
Are Dental Implants Right For You?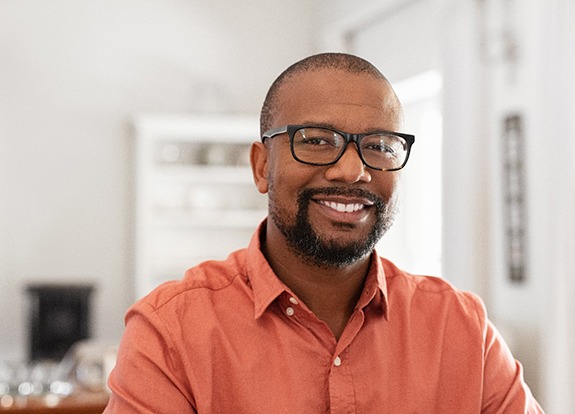 Not everyone is a perfect candidate for dental implants right off the bat. This is especially the case if you've suffered from missing teeth for a while and have begun experiencing jawbone deterioration. However, that doesn't mean that you can't still get dental implants.
At your initial consultation, the team at Care 32 will conduct a thorough examination of your mouth to determine whether implants are a good solution for you. Before she can complete the surgery, you may require a preparatory procedure, such as gum disease therapy, a bone graft, or a sinus lift, to make sure that your oral structure can support the implants. The Care 32 team will also outline your treatment timeline during your consultation and discuss the details of the procedure with you.
Missing One Tooth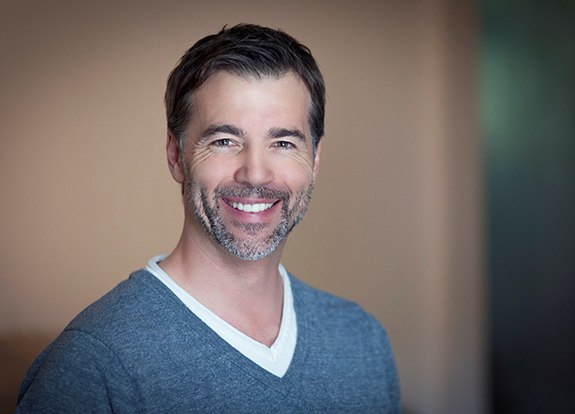 For one missing tooth, patients will receive one implant in the gap located below their gum line. This will act as a replacement for the root of the tooth. Atop the implant will be a connector piece that will attach to a customized dental crown.
Missing Multiple Teeth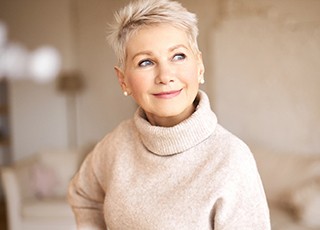 If you're missing consecutive teeth that leave a large gap, we'll likely suggest an implant-retained bridge. This prosthetic will be held in place by two dental implants, one located at either side of the space in your smile. This means that no alteration of your natural, healthy teeth will be necessary to anchor the bridge.
Missing All of Your Teeth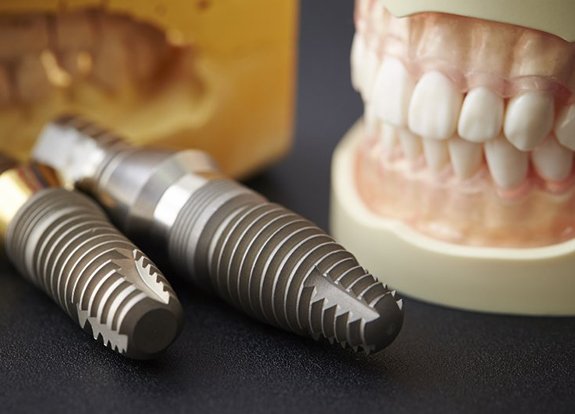 By placing anywhere from four to eight dental implants across your arch of missing teeth, we'll be able to anchor a full denture directly to the jawbone, preventing it from slipping or shifting like a traditional denture.
Partners With the Best
At Care 32 Dental, our team achieves optimal results with dental implant treatment by partnering with local expert oral surgeons for implant placement. She will collaborate with your referred surgeon to make sure that the entire process goes smoothly and minimizes any risk of complication. As soon as your dental implants have been placed, you'll come back to our dental office so we can attach your restorations to complete your smile.
Cost of Getting Dental Implants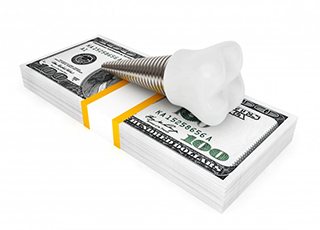 Because dental insurance companies view dental implants as primarily "cosmetic," many of them don't cover the cost of the procedure. However, if you require preparatory treatments, such as a bone graft, it's a good idea to check with your insurance for coverage. Whatever your situation, our team will always try to maximize your benefits and help you pay as little out-of-pocket as possible. We also offer little-to-no-interest financing through CareCredit, which can break up the cost into easily affordable installments.