Dental Implants — Grand Prairie, TX
Regain a Fully Functional & Natural Looking Smile
Are you looking for a tooth replacement solution that's more permanent and feels just like your natural teeth? If so, then dental implants in Grand Prairie may be a fantastic option for you. This procedure allows us to replace the entire structure of your missing teeth, from the roots upward, allowing it to provide dozens of unique benefits that set implants apart from other restorative treatments. To learn if you're a good candidate for tooth replacement with dental implants in Grand Prairie, TX, contact our dental office to schedule a consultation with the Care 32 Dental of Grand Prairie team today!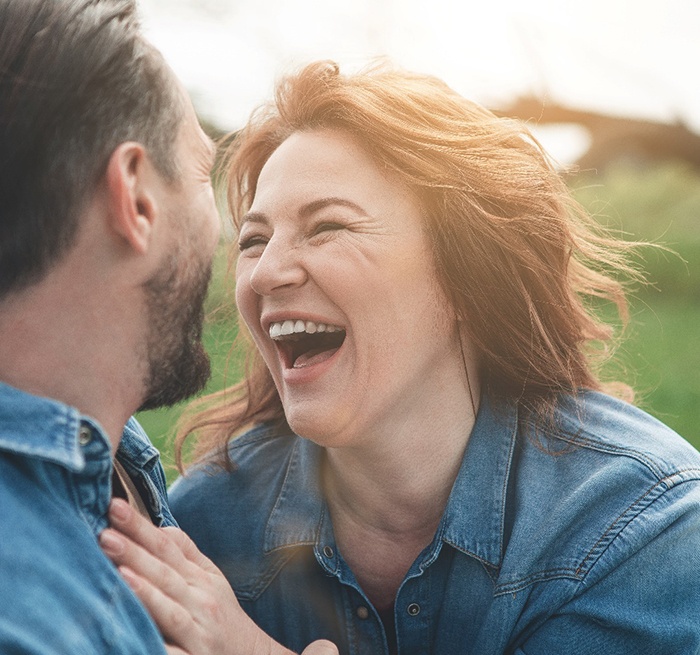 Why Choose Care 32 Dental of Grand Prairie for Dental Implants?
Can Replace One, Several, or All Teeth
Convenient Appointment Hours
Partners with Local Implant Specialists
What Are Dental Implants?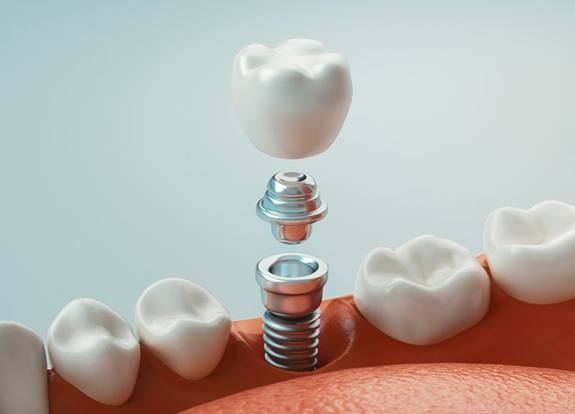 Dental implants themselves are small, sturdy titanium posts that are placed below the gum line and into the jawbone to restore the missing root structure of your teeth. They undergo a process called osseointegration that allows them to literally fuse with your jawbone. This enables the implants to provide necessary stimulation and blood flow to the area to keep the bone healthy and strong. Once the implants have been placed, a small connector piece is attached, followed by a customized dental crown, bridge, or denture, depending on how many teeth you need to have replaced.
The Dental Implant Process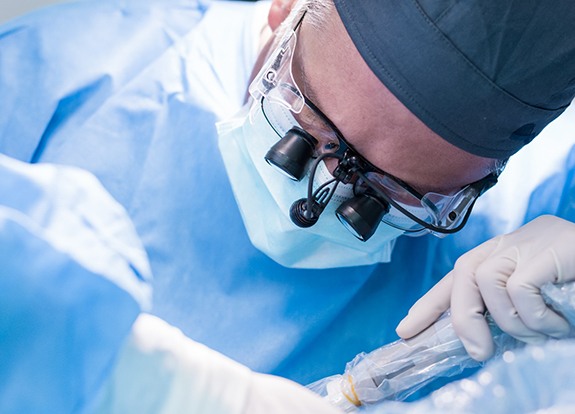 At Care 32 Dental of Grand Prairie, our team achieves optimal results with dental implant treatment by partnering with local expert oral surgeons for implant placement. Dr. Desai will collaborate with your referred surgeon to make sure that the entire process goes smoothly and minimizes any risk of complication. As soon as your dental implants have been placed, you'll come back to our dental office so we can attach your restorations to complete your smile.
Benefits of Dental Implants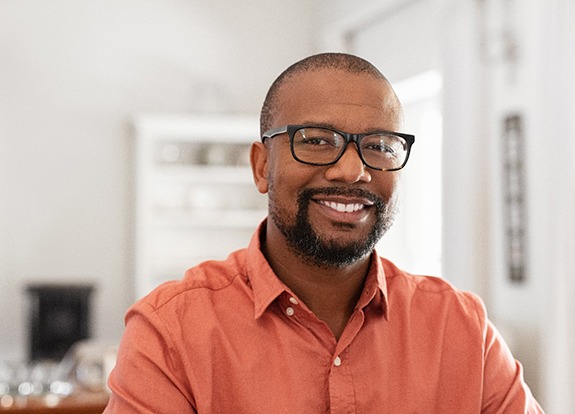 Dental implants are a popular restorative choice due to the variety of advantages that they offer. Some of these include:
Prevent jawbone deterioration
Preserve facial structure
Natural-looking & feeling
Enhanced chewing power
No slipping or shifting restorations
Lifespan of 30+ years
Easy maintenance
Ability to replace one or all missing teeth
With dental implants, you'll be able to feel proud of your smile again, and your replacement teeth will be virtually indistinguishable from the surrounding natural ones.
Who Dental Implants Can Help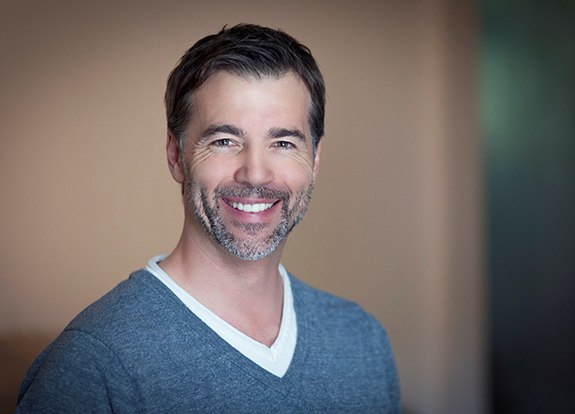 Whether you are missing a single tooth or you've been looking for a more long-lasting solution compared to a denture, dental implants can restore your smile to its fullest functionality and beauty.
Who Is a Good Candidate for Dental Implants?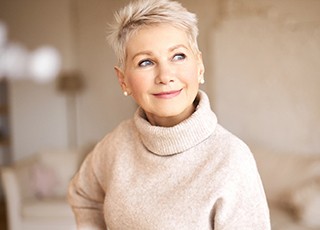 Not everyone is a perfect candidate for dental implants right off the bat. This is especially the case if you've suffered from missing teeth for a while and have begun experiencing jawbone deterioration. However, that doesn't mean that you can't still get dental implants.
At your initial consultation, the team at Care 32 Dental of Grand Prairie will conduct a thorough examination of your mouth to determine whether implants are a good solution for you. Before Dr. Desai can complete the surgery, you may require a preparatory procedure, such as gum disease therapy, a bone graft, or a sinus lift, to make sure that your oral structure can support the implants. We will also outline your treatment timeline during your consultation and discuss the details of the procedure with you.
Missing One Tooth
For one missing tooth, patients will receive one implant in the gap located below their gum line. This will act as a replacement for the root of the tooth. Atop the implant will be a connector piece that will attach to a customized dental crown.
Missing Multiple Teeth
If you're missing consecutive teeth that leave a large gap, we'll likely suggest an implant bridge. This prosthetic will be held in place by two dental implants, one located at either side of the space in your smile. This means that no alteration of your natural, healthy teeth will be necessary to anchor the bridge.
Missing All Teeth
If you are missing all your natural teeth, you can still enjoy the benefits of dentures! With anywhere from four to eight dental implants carefully placed throughout your jawbone, we can anchor a full denture securely into place. Implant dentures won't slip, shift, or pop out of place like a traditional denture might, and they preserve your jawbone while providing dramatically improved biting force.
However, you'll need adequate jawbone density to support an implant denture. Unfortunately, this can pose a problem for patients who have been suffering from tooth loss for a long time. That's why we're proud to also offer All-On-4 in Grand Prairie! This unique method of placing implant dentures only requires four dental implants that are strategically placed to take advantage of the thickest parts of your jawbone. Not only does this allow many patients who don't qualify for traditional implant dentures to enjoy dental implants, but they can often do so without any preliminary bone grafting or waiting periods after placement!
Guided Dental Implant Surgery
Many dentists place dental implants in the jawbone using freehand techniques. This is usually successful, but guided dental implant surgery is often a much better option. The specialists we partner with use advanced technology to create a custom surgical template, which they then use to ensure that your dental implants are inserted in the right places, at the right angles, and at the right depths. This minimizes your risk of postoperative complications and facilitates a faster recovery.
Learn More Guided Dental Implant Surgery
Understanding the Cost of Dental Implants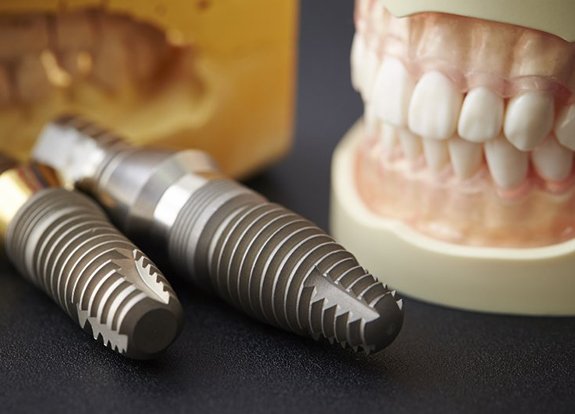 When considering how to replace their missing teeth, many patients are initially keen on dental implants. That is, until they learn that the cost of dental implants in Grand Prairie tends to be much higher than that of traditional dentures or bridges. Dr. Desai and the rest of our team here at Care 32 Dental of Grand Prairie understand that. However, you can rest assured that we wouldn't recommend dental implants as much as we do unless we truly believed they were worth every single penny. To learn more about how you might be able to afford this life-changing treatment, contact us today!
Types of Dental Implants
One of the primary factors influencing the cost of dental implants is the specific nature of your treatment plan. For instance, a single implant post topped with a dental crown will cost less than a bridge or partial denture that requires two implants. It then follows that a full denture supported by four to eight implants will come with an even higher price. There are also several types of dental implants from a range of manufacturers as well as various placement techniques. During your consultation, your implant dentist in Grand Prairie will go over all of these factors with you and develop a cost estimate.
What are the Stages of Dental Implant Treatment?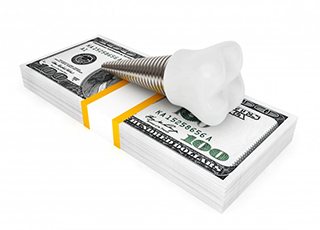 While the price of dental implants may seem intimidating, keep in mind that you won't have to pay the whole thing at once. The treatment takes a number of appointments that occur over the course of several months to a year or more. Therefore, you'll be able to break up your payment into manageable portions. Some of the stages of the process include:
Initial consultation
Preliminary work designed to prepare your mouth for dental implants (such as bone grafting, tooth extractions, or gum disease therapy)
Surgical implant placement
A second, minor surgery to place the abutments (metal connectors that attach your implant to your restoration)
Design, creation, and placement of the final restoration (crown, bridge, or denture)
Are Dental Implants Worth the Price?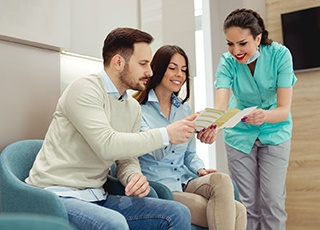 Yes, the vast majority of our patients who have received dental implants in Grand Prairie have said they were well worth the price! For one, they can potentially last a lifetime, while traditional options last 7 to 10 years at most – making dental implants a smarter long-term investment. Furthermore, the benefits that dental implants offer are truly priceless. They allow you to chew all of your favorite foods with ease. They also look amazingly natural and prevent bone loss in your jaw. In short, dental implants are absolutely worth the investment.
Does My Dental Insurance Cover Dental Implants?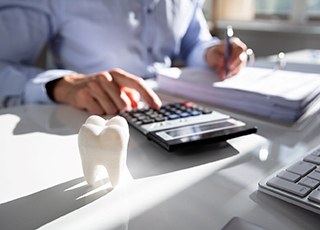 While many dental insurance companies don't cover implants themselves, they might pay for some other aspects of the treatment, such as your restoration or preparatory work. Our practice is in-network with most PPO plans and can happily handle the paperwork for you. We also offer affordable financing through CareCredit as well as an in-house savings plan that gives you discounts on many of our services without having to worry about deductibles, annual maximums, and waiting periods.
Dental Implant FAQs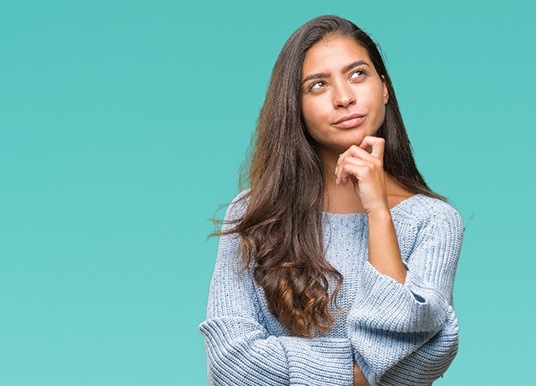 With dental implants in Grand Prairie, you can regain a fully functional and natural-looking smile. However, you probably have a few questions before you're ready to commit to this potentially life-changing treatment. That's completely fine! We want to help you feel 100% confident in any treatment you choose here at Care 32 Dental of Grand Prairie, so we will be happy to answer any and all of your questions. Below, you'll find some of the most common inquiries we get about dental implants so you can learn more.
How Long Do Dental Implants Last?
As the longest-lasting tooth replacement currently available, dental implants can last 30 years or more. In fact, most patients who practice healthy habits and good oral hygiene can easily expect to enjoy their newly rebuilt smile for life! However, bad habits like smoking, poor oral hygiene, and chewing on hard objects could shorten the lifespan of your dental implant.
How Successful Are Dental Implants?
Dental implants boast an astonishing success rate of over 95%! They're quite successful in the long run as well. In fact, that 95% success rate holds true for dental implants even 10 years after their placement! However, there is always the remote chance of failure. Make sure to practice healthy dental habits to maximize the longevity of your dental implant. If it ever begins to feel painful, sensitive, or loose, call us right away so we can investigate.
Am I Too Old or Young to Get Dental Implants?
We don't recommend dental implants for teenagers younger than 18 years old since their jawbone is still developing. However, there is no upper age limit for dental implants! As long as you meet the necessary prerequisites (good overall health, great oral health, and a strong jawbone) you're never too old to get dental implants! While you are more likely to run into oral health issues and jawbone density problems that can interfere with your candidacy as you get older, there are plenty of preliminary treatments like bone grafting and periodontal therapy to help get you on track for a new smile!
What Does It Feel Like to Have Dental Implants?
Dental implants are designed to look, function, and feel just like natural teeth. Thanks to their solid foundation in your jawbone, they will never slip out of place, and your custom-made restoration will function flawlessly while chewing and speaking. Essentially, the only major difference between a dental implant and a natural tooth is the presence of a tooth's nerve. You'll still be able to glean important information like temperature and pressure near your implant, but these sensations will be detected via the nearby healthy tissue. Other than that however, your dental implant should feel so comfortable that you may forget it's even there.
Can Dental Implants Get Cavities?
Unlike your natural teeth, dental implants cannot get cavities. However, that doesn't mean that you can start neglecting your oral hygiene! Regular brushing and flossing is essential for keeping the gums and other connective tissues that help hold your dental implant in place strong and healthy. Should you neglect good dental habits, you could potentially develop an infection called peri-implantitis that can lead to dental implant failure. Make sure to take great care of your dental implant and remaining natural teeth to keep your smile sparkling and strong.