Cost of Dental Implants – Grand Prairie, TX
Understanding the Price of Completing Your Smile
When considering how to replace their missing teeth, many patients are initially keen on dental implants. That is, until they learn that the cost of dental implants in Grand Prairie tends to be much higher than that of traditional dentures or bridges. Dr. Desai and the rest of our team here at Care 32 Dental understand that. However, rest assured that we wouldn't recommend dental implants as much as we do unless we truly believed they were worth every single penny. To learn more about how you might be able to afford this life-changing treatment, contact us today!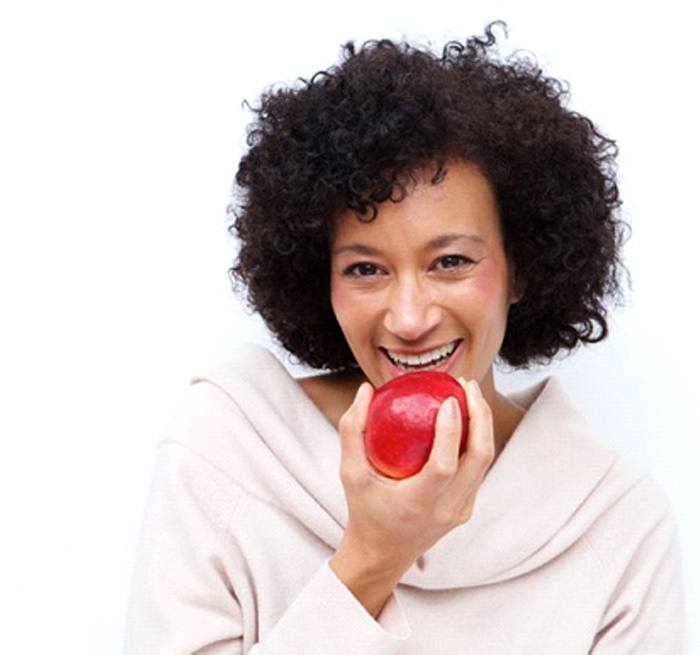 Types of Dental Implants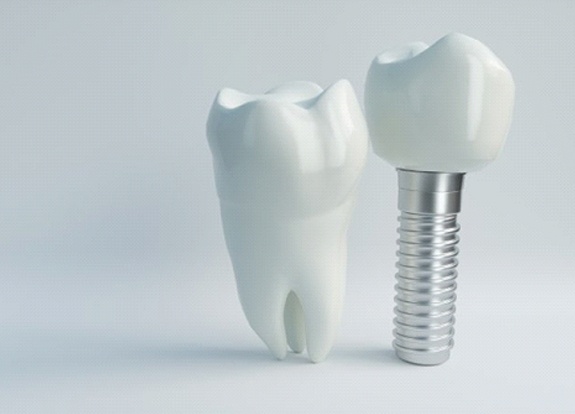 One of the primary factors influencing the cost of dental implants is the specific nature of your treatment plan. For instance, a single implant post topped with a dental crown will cost less than a bridge or partial denture that requires two implants. It then follows that a full denture supported by four to eight implants will come with an even higher price. There are also several types of dental implants from a range of manufacturers as well as various placement techniques. During your consultation, your implant dentist in Grand Prairie will go over all of these factors with you and develop a cost estimate.
What Are the Stages of Dental Implant Treatment?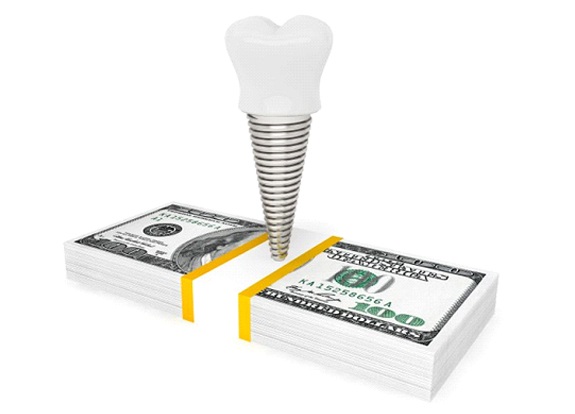 While the price of dental implants may seem intimidating, keep in mind that you won't have to pay the whole thing at once. The treatment takes a number of appointments that occur over the course of several months to a year or more. Therefore, you'll be able to break up your payment into manageable portions. Some of the stages of the process include:
Initial consultation
Preliminary work designed to prepare your mouth for dental implants (such as bone grafting, tooth extractions, or gum disease therapy)
Surgical implant placement
A second, minor surgery to place the abutments (metal connectors that attach your implant to your restoration)
Design, creation, and placement of the final restoration (crown, bridge, or denture)
Are Dental Implants Worth the Investment?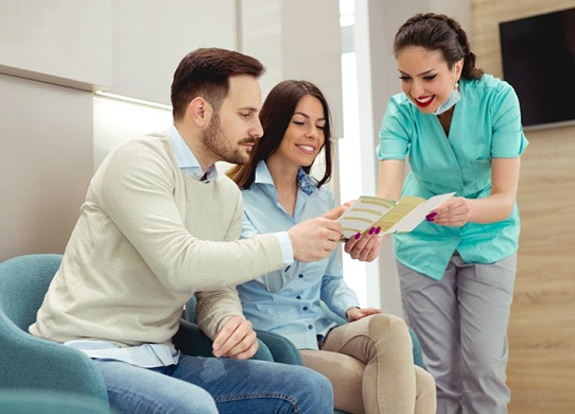 Yes, the vast majority of our patients who have received dental implants in Grand Prairie have said they were well worth the price! For one, they can potentially last a lifetime, while traditional options last a few years at most – making dental implants a smarter long-term investment. Furthermore, the benefits that dental implants offer are truly priceless. They allow you to chew all of your favorite foods with ease. They also look amazingly natural and prevent bone loss in your jaw. In short, dental implants are absolutely worth the investment.
Does Dental Insurance Cover Dental Implants?
While many dental insurance companies don't cover implants themselves, they might pay for some other aspects of the treatment, such as your restoration or preparatory work. Our practice is in-network with most PPO plans and can happily handle the paperwork for you. We also offer affordable financing through CareCredit as well as an in-house savings plan that gives you discounts on many of our services without having to worry about deductibles, annual maximums, and waiting periods.