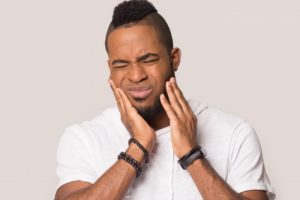 Hopefully, you'll never experience a dental emergency like a tooth infection, broken tooth, or knocked-out permanent tooth. However, the reality is that accidents happen and not every dental emergency can be avoided! Do you know what to do if you need urgent care for your smile? The wrong move could cost you extra time and money, or worse, permanently damage your pearly whites! Read on as we go over the most important information you need to know about getting the emergency dental care you need as soon as possible at any time of day or night.
Choosing the Right Dentist in an Emergency
Ideally, your emergency dentist is the same dentist you see for your biannual dental checkups. This way, you'll already know who to turn to should an emergency strike. Plus, your dentist will have your dental records, medical history, and insurance information on file so you can concentrate on getting the care you need. If you experience a dental emergency and have a dentist you visit regularly, give them a call as soon as you can.
However, if you don't currently have a dentist you see every six months, you may not be sure where to turn. Thankfully, knowing what to look for when choosing a professional to handle your situation can save you a lot of time and anxiety! When you search for an emergency dentist online or call their practice, keep these factors in mind:
Location: Naturally, you'll want to find a dentist that's close by, so you can see them right away.
Experience: Check the dentist's background (either on their website or via Google) to see how experienced they are and if they hold any professional memberships in organizations like the ADA.
Insurance: Cost should never keep you from seeking emergency care, but it's good to know if your chosen emergency dentist accepts your dental insurance. Additionally, you can see if they offer in-house savings plans, financing options, or special prices for emergency exams.
Specialized services: If you have a broken braces wire or denture, make sure to choose an emergency dentist who offers services that can help. If you have dental anxiety, look for a dentist who offers sedation dentistry.
Reviews: Many dentists are reviewed on Google, so you can see what other patients have to say about your potential emergency dentist.
If you're in a dental emergency, don't spend too much time comparing these factors! It's important to get the care you need right away to protect your smile. Hopefully, these five key aspects will help you make a decision quickly so you can act.
After Hours Dental Emergencies
If your emergency occurs after hours, try calling your Grand Prairie emergency dentist anyways. They may have a dentist on-call to answer your questions and provide guidance over the phone. Or, they may have a voicemail that directs you to contact a nearby dental practice that they trust. If your emergency can wait until morning, they'll schedule a same-day appointment for you as soon as possible. However, if you experience any of the following, you should go directly to your local ER:
Dislocated or broken jaw
Bleeding that hasn't stopped in 10 minutes
Swelling in the mouth that's making it difficult to swallow or breathe
Picking an emergency dentist before a problem strikes can potentially save you a tremendous amount of time and anxiety. Consider using the above tips to pick out a professional now instead of waiting until you need urgent dental care!
About the Practice
At Care 32 Dental of Grand Prairie, we're dedicated to providing fast pain relief exactly when you need it. Not only do we offer evening and weekend hours, but we strive to make same-day appointments for our emergency patients. We even accept walk-ins! With options for nitrous oxide and a variety of flexible payment options, we go above and beyond to make getting the emergency care you need as quick and easy as possible. To learn more, we can be contacted online or at (469) 346-8828.