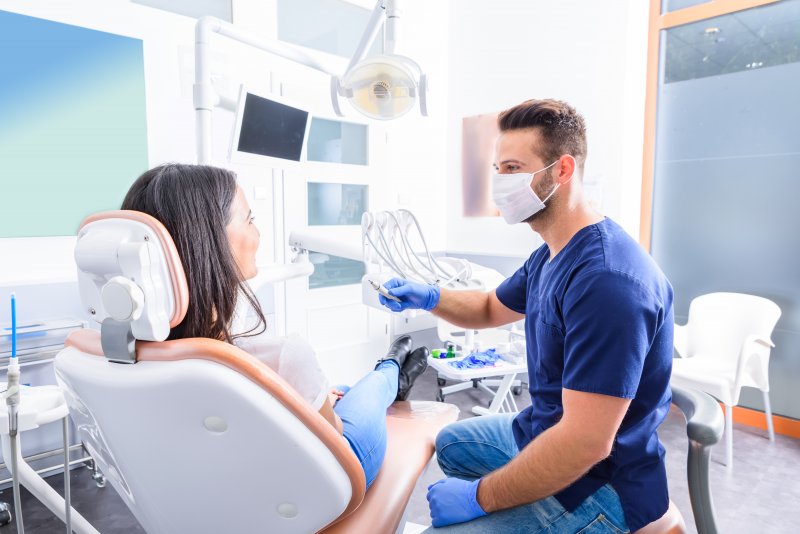 2020 felt like a long year, but it is over now. Now you have another 365 days put in front of you for you to do with them what you please. You probably have a few New Year's resolutions planned in order to help you work towards the best version of yourself. Whether you are committing to spending and extra hour at the gym each week or you want to read more, you are putting yourself on a path towards success. Another thing that you should be doing early on this year is scheduling your dental checkup with your dentist in Grand Prairie. Continue reading to learn a few reasons why scheduling early is a good idea.
Maximize Your Benefits
If you're like the majority of Americans, you receive dental benefits through work or by another means. You probably already know that your benefits renewed at the start of the new calendar year, meaning that you are once again responsible for paying your annual deductible. If you head to the dentist now, you will be able to get this payment over with so that you won't need to worry about it later in the year. This is especially helpful if you have dependents on your dental insurance plan. You certainly don't want to end up with any unnecessary monetary surprises going forward into the year.
More Appointment Availability
Your new calendar is looking suspiciously empty right now, but that won't be lasting very long. Soon enough, you'll be filling up the blank spaces with a variety of meetings, appointments, and other events. It will make it much more difficult for you to schedule a dental checkup at your convenience. The same thing goes for your dentist's calendar. It is constantly filling up, especially at the start of the year. If you call early on, you'll have a better chance of scheduling a time and day that works for both you and your dentist's schedule.
A Healthier Start
There isn't a single person out there who doesn't want to set themself up for success. A great way to start is by seeing your dentist for a checkup. As great as all of those holiday meals and sweets were over the past few months, they weren't the greatest for your smile. If you go to your dentist right away in the year, they will have a greater chance catching tooth decay, gum disease, and other oral health issues early on so that they can be treated right away before becoming problematic.
Start the new year out right by seeing your dentist. This way, you can continue throughout 2021 with a strong and healthy smile.
About the Author
Dr. Heliben Desai earned her Doctor of Dental Medicine from the Rutgers School of Dental Medicine in Jersey and is committed to pursuing continuing education. Currently, she is a proud member of the American Dental Association and the Texas Dental Association. To learn more about cleanings and checkups or to schedule an appointment, visit her website or call (469) 346-8828.