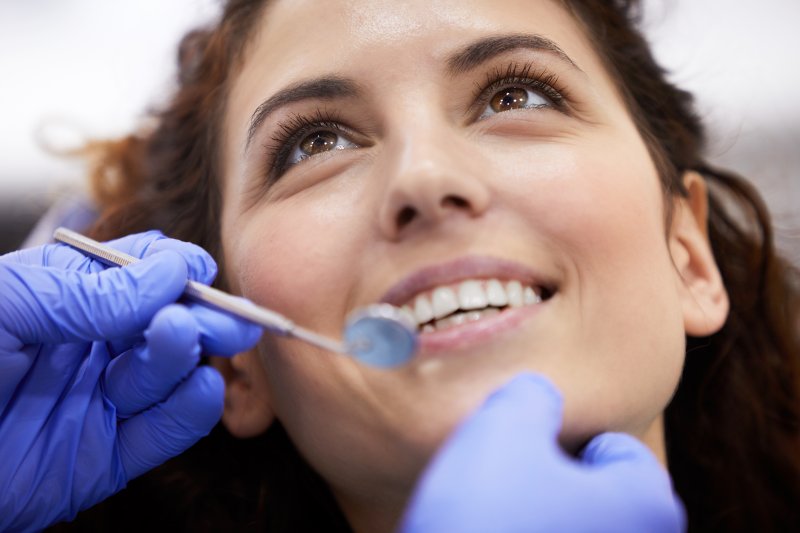 Now that the holiday season is in full swing, there is no time like the present to schedule your second dental checkup and cleaning of the year. After all, the average American consumes over three pounds of candy around Halloween and more than 4,000 calories on Thanksgiving alone! However, the festivities that come with this time of year also means your schedule is jam-packed with a seemingly never-ending list of to-dos. Fortunately, a dentist in Grand Prairie is sharing four tips to make the process seamless.
#1. Choose A Trustworthy Dentist
Thanks to the internet, one quick Google search will provide you with page after page of dental practices in your area, making the once (relatively) simple task of finding a dentist overwhelming. Fortunately, focusing on qualities like trustworthiness, years of experience, and philosophy of care can help you determine which one is best for you. That way, you can have peace of mind knowing your smile is in the best of hands during your professional checkup and cleaning.
#2. Feeling Nervous? Let Them Know!
Did you know that over 50% of Americans struggle with mild to severe dental-related anxiety? So, if the sheer thought of attending your end-of-the-year appointment sends a bead of sweat down your spine, don't hesitate to talk to your dental team! From there, they can walk you through what to expect at your visit, discuss sedation dentistry options, and go above and beyond to ensure you are comfortable throughout your whole visit.
#3. Talk to Your Dental Team About COVID-19 Safety Protocols
For decades, dentists across the U.S. have followed rigorous safety and sanitation protocols required by the Centers for Disease Control and Prevention and the Occupational Health and Safety Administration. However, in light of the current pandemic, dental offices are implementing additional measures, like having patients rinse with an antibacterial mouthwash before their appointment. So, double-check with your dental team about best practices during COVID-19.
#4. Write Down Any Questions or Concerns About Your Oral Health
Whether you have a question about one of your crowns, wonder if you should be using an electric toothbrush, or anything in between, your routine appointments are a great opportunity to ask your dentist directly about matters pertaining to your oral health. To make sure you don't forget, write your questions or concerns down beforehand!
Although your jam-packed schedule can make pushing off your routine visit oh-so-tempting, it is important to remember that your end-of-the-year dental appointment is crucial to the health of your teeth and gums. To make attending yours as seamless as possible, use the above tips!
About the Author
Since completing her Doctor of Dental Surgery at the Rutgers School of Dental Medicine, Dr. Heliben Desai has spent the last 10+ helping patients have the world-class dental experience they deserve. Today, she uses her clinical expertise, advanced training, and genuine passion for restoring patients' pain-free smiles to help every person in her treatment chair. If it's time for your bi-yearly appointment, don't hesitate to visit her website or give her a call at 469-346-8828.